On the Road Again With Nissan in Nashville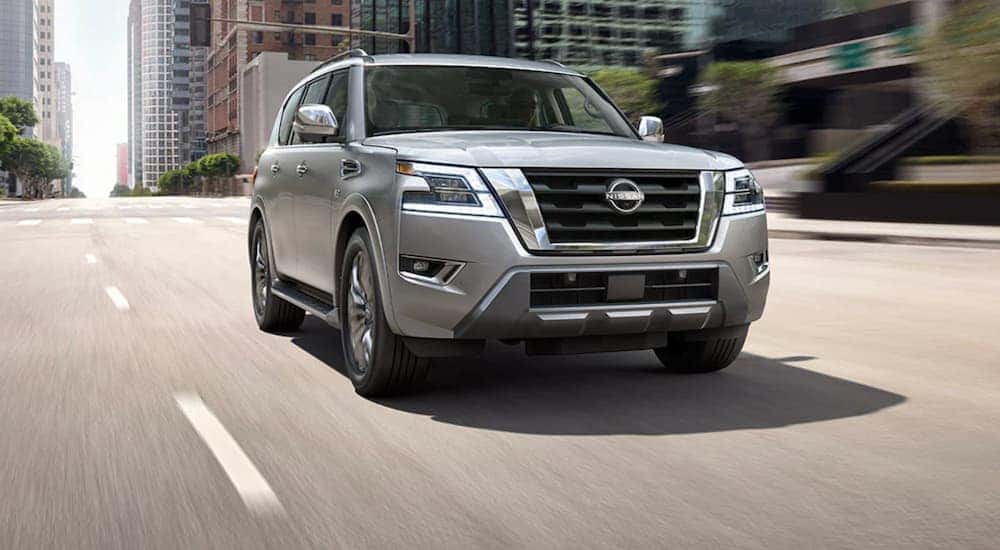 If you can't wait to get on the road again or are just looking for your next vehicle, then you should know that Nissan models are perfect for the Music City. Few major cities are growing as fast as Nashville, and if you live and work in the Music City, then you know that a great set of wheels from Newton Nissan of Gallatin, your trusted Nashville car dealership, are necessary to get you around town. In order to truly be King of the Road here, you have to have an affordable, reliable car, and Nissan ranks among the best cars for value, with an exceptional combination of fuel-efficiency and safety features.
With more prices going up around town as the Music City grows, it is important to know that your car will save you money in the long run. First, Nissan vehicles are some of the most affordable in their vehicle class. Second, Nissan has designed each of its vehicles to maximize fuel economy, so you can get better gas mileage, even as fuel prices spike in town. Third, each of these models provides a great combination of roominess and cargo capacity, as Nissan has sought to maximize interior vehicle space while making sure that handling remains solid.
At Newton Nissan of Gallatin, we understand what Nashville drivers are looking for in their next vehicle. This is what makes us stand out from other Nashville car dealerships. Swing on by our dealership, and we will show you some of the best models Nissan has to offer for Nashville drivers like you.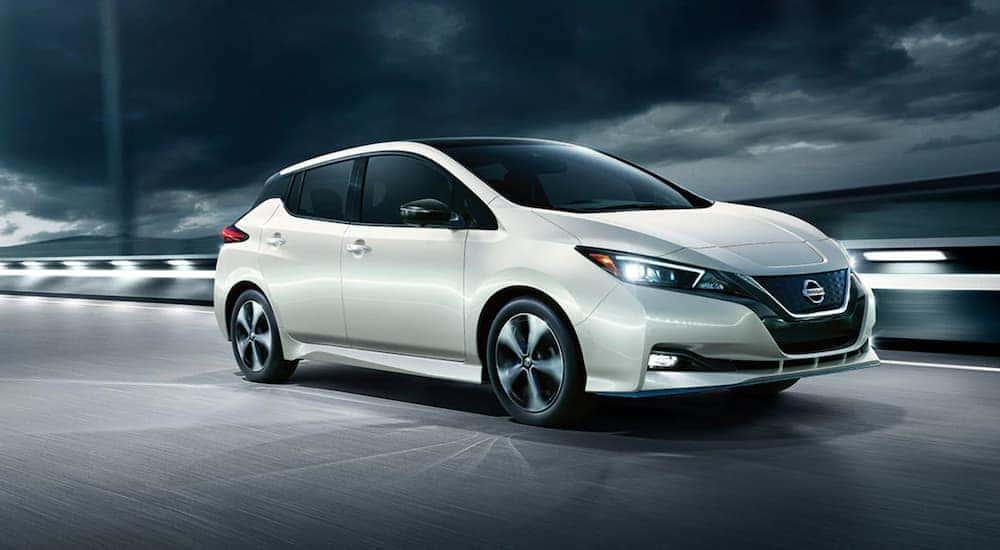 A Pair of SUVs to Take You Home Down Country Roads
Nissan offers a full lineup of SUVs with different sizes to fit every possible lifestyle. Two of our favorites are the Nissan Rogue and the Nissan Armada. The Nissan Rogue is a compact SUV that has plenty of room for up to five passengers. It is compact in name only, as it provides the performance you would expect from larger SUVs and luxury features that some would think only come in more expensive models. Seriously, there is enough bling on the Nissan Rogue to satisfy even the most demanding Rhinestone Cowboy.
The Rogue features a 2.5-liter I-4 gas engine that is paired with a continuously variable transmission (CVT), which constantly adjusts the engine's transmission rather than having gear speeds. This improves the engine's efficiency, which is why front-wheel drive Rogue's can get 27 miles per gallon while driving in the city, 35 miles per gallon on the highway, and a combined 30 miles per gallon. The Rogue also features a large NissanConnect infotainment system with an 8-inch or 9-inch touchscreen, as well as standard Safety Shield 360 active safety features. This is probably why the Insurance Institute for Highway Safety ("IIHS") named the 2021 Rogue a Top Safety Pick+. The Rogue is perfect for folks commuting from the suburbs into Music City for work or students attending classes at one of our many top-notch colleges and universities, making this model your Angel of the Morning commute.
At the other end of the spectrum is the Nissan Armada. This three-row full-size SUV is great for families or working musicians. You can literally fit your entire band as well as your guitars, bass, pedal steel, and drum set into this one! The Armada has 16.5 cubic feet of space for cargo in its trunk that expands to almost 50 cubic feet of space with just the rear row of seats folded down and up to 95.4 cubic feet when all the seats are down. Powering the Armada is a powerful 5.6-liter V-8 gas engine with a 7-speed automatic transmission, with over 400 horsepower. This will give you the strength you'll need if you're driving the kids to school or heading out to your next gig down on Music City Row. Nissan has a reputation for building reliable vehicles like the Armada, so you'll know it will run Forever and Ever, Amen.
Lookin' for Trucks in All the Right Places
If you're a serious trucker or just an Urban Cowboy, then you know that a pickup truck is an ideal vehicle for Nashville. Not only will it give you the ability to tow trailers and carry heavy payloads, but a pickup truck is also built to handle the extreme weather we sometimes get here in Nashville. That's why Davidson County is the true heart of truck country. However, most folks don't know that the best trucks for your money are made by Nissan. I guess they were all just looking for trucks in all the wrong places.
Nissan's truck lineup consists of three great models. The Nissan Frontier is a midsize truck that performs like a much larger model. Its 3.8-liter V-6 engine comes with a 9-speed automatic transmission, giving you improved efficiency and great control over performance. It also allows you to tow up to 6,720 pounds and carry up to 1,460 pounds of cargo. While other midsize trucks may have Friends in Low Places, the Nissan Frontier gives you unrivaled high performance. This is why J.D. Power has named the Frontier the most dependable midsize pickup truck for three years in a row!
If you are looking for something bigger, then you should check out the Nissan Titan full-size truck and the Nissan Titan XD heavy-duty truck. These may not be able to help Tennessee Ernie Ford carry 16 Tons, but they will get pretty damn close. Both feature a 5.6-liter V-8 engine with a 9-speed automatic transmission, 400 horsepower and 413 pound-feet of torque. This is the kind of power you need, with the Titan able to tow up to 9,310 pounds and carry 1,690 pounds of cargo, while the Titan XD increases these numbers to 11,040 pounds and 2,390 pounds of cargo.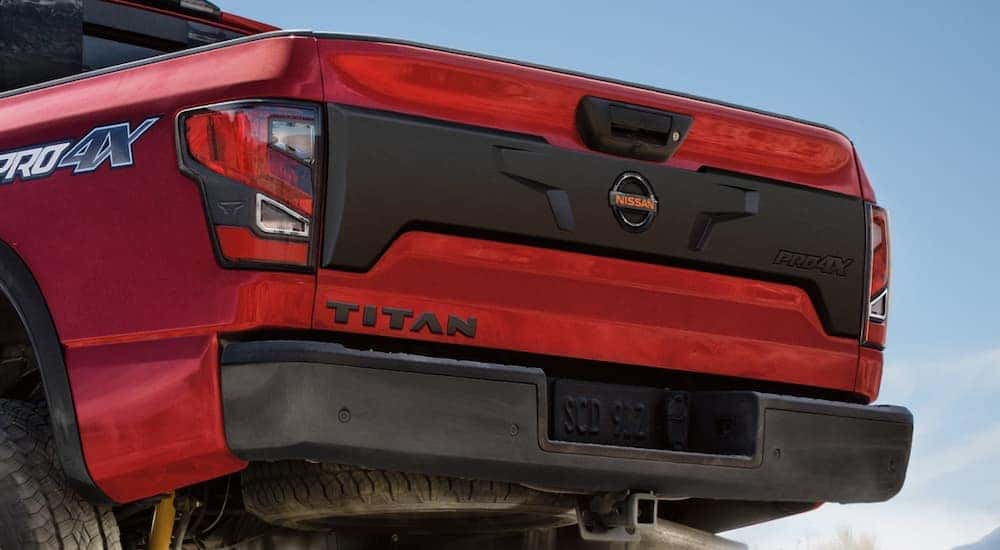 Two Economical Sedans to Go Crazy For
Patsy Cline might have sung Crazy, and Willie Nelson may have written it, but they're sure to have experienced it first hand if they had the chance to drive a Nissan Altima or a Nissan LEAF. The Altima is a midsize sedan that is sporty and economical, great for getting you around town safely and comfortably. The Altima features your choice of two exceptional four-cylinder gas engines, both of which are paired with a CVT transmission.
The 2.5-liter I-4 gives you superior fuel economy with a combined 32 miles per gallon. The 2.0-liter VC-Turbo I-4 gives you exceptional acceleration and performance, with 248 horsepower and 273 pound-feet of torque. Models with the Turbo engine are also all-wheel drive standard, giving you exceptional traction, which can come in quite handy with the rainy weather we tend to have during the fall and spring seasons. No wonder Wards named the engines on the Nissan Altima among the 10 Best Engines and Propulsion Systems on current cars. This will surely come in handy whether you're driving through a Ring of Fire or just getting your kicks on Route 66.
The Nissan LEAF is an all-electric four-door hatchback that will provide the best fuel efficiency you can imagine, with an estimated range of 149 miles. The LEAF features your choice of a 40-kWh or 62-kWh battery, with the larger battery giving you an estimated range of up to 226 miles. No longer will you have to worry that if you're Running on Empty, your car won't help you make it through the night. That's because the regenerative braking on the LEAF constantly helps to recharge the car's battery every time you need to bring it to a stop. Also, recharging it is easy, whether at home or on the road with a supercharger station. The Nissan LEAF is the latest in Nissan's Intelligent Mobility program and features the NissanConnect system on a user-friendly 8-inch color touchscreen.
Save a Horse and a Cowboy; Ride a Nissan
Big and Rich told us all to save a horse by riding a cowboy. While this is unrealistic, you can save yourself some headaches by riding a Nissan. With their dependability, fuel-efficient design, and standard safety features, Nissan cars, trucks, and SUVs seem built to handle the Urban Country landscape of Music City. These great vehicles can stand up to the city driving when you're in town and the country driving when you head out of town. Stop in today to see why you won't be riding the Lost Highway with Hank Williams if you make your next vehicle a Nissan from us.